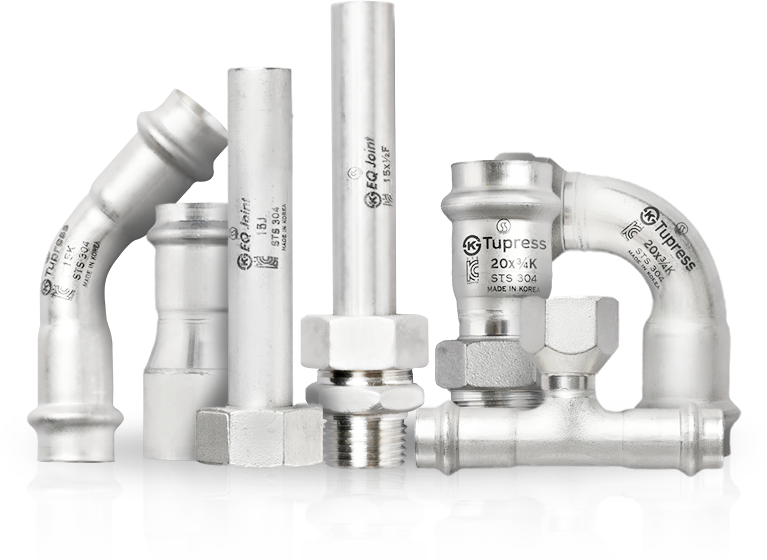 What is pipert?
Pipert an abbreviation for Pipe Expert as an integrated brand of Samyoung Metal products
Weldless press joint
Easy and quick piping
Pipe-to-pipe connection
Customer trust
Weldless press joint
Easy and quick piping
Pipe-to-pipe connection
Customer trust
LOGO CONCEPT
This image, expressed with a lowercase word mark, represents the easy and quick piping technology of Pipert,
and employs the visual characteristics of the letter r to emphasize
that the company specializes in pipe fittings. A smart corporate image and excellent technology are captured by the red color letter.

Material & Performance
Body
We produce all types of stainless steel press-type pipe fittings (150 types) with STS 304 (27 kinds) and also STS 316 (32 kinds) upon order.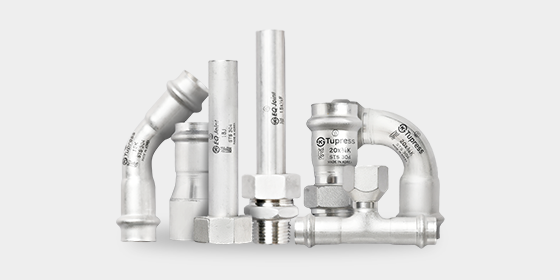 O-ring
We use EPDM rubber to achieve a maximum instantaneous temperature of 150℃. For long-term application, 80℃ or less normal temperature is recommended.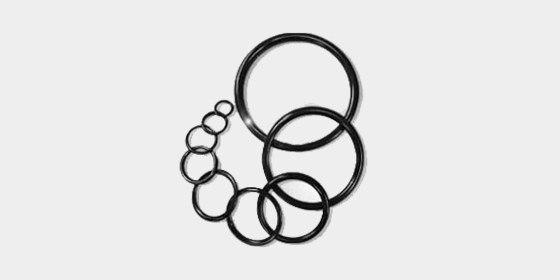 Features of pipert
EQ Joint (KS B 1547-General Type)
A stainless steel piping compression-type connection method where the fitting and the pipe are double-pressed together in a circular (O-ring) and hexagonal (body) to ensure connection strength and maintain water pressure according to the compression deformation of the rubber ring.
Before installation

After installation
Tupress (KS B 1547-Double Type)
Fittings and pipes are dually compressed as circle (rubber ring) and hexagon (water bucket) in Tupress system. This results in strong joining
and also leads to hydraulic pressure maintenance function based on rubber ring's pressure variation.
Before installation

After installation

Stainless Steel Pipe for General Piping(KS D 3595)
Stainless Steel Welded Pipe & Tubes
Standard : KS D 3595 / JIS G 3448 / ASTM A269
Usage : Water supply, drainage, hot and cold-water piping, electric piping, fire-extinguishing piping, etc. (Apartment, hospital, factory, etc.)
Material : STS 304, STS 316L
Scope : KS D 3595, JIS G 3448, ASTM A269
Grade : 304, 316L
EQ Ball Valve - STS integrated press ball valve
Features
Raw material : Stainless steel (STS 304)
Test pressure Body pressure : 2.94 MPa / Leakage : 1.74 Mpa
Usage pressure : 0.98 MPa 10K
Lifetime : same as STS pipe lifespan
Constructability : press type (labor cost reduction)
Certificate : Patent No. 10-1236872 / General-Type KC certified product
Specification
It is economical, despite being a press type stainless steel.
Leakage frequency is reduced since there are no screwed parts.
There is no concern about corrosion, and The water quality is clean.
Full bore (FULL BORE) can supply sufficient flow rate.
It is easy to construct insulation by lengthening the neck (STEM).
Valves should be cut and replaced if they need to be repaired, but the possibility of malfunction is low.
※ Union type ball valve will likely be cut and replaced during repair.
Dual pressure Ball valve